The Thai Omyoki jewelry is entirely handmade by Karen tribal artisans. Our creations are in brushed silver, polished, or hammered. The style of our Thai jewelry is very modern, while having an exotic touch. Clean lines that will delight women who love modern designs. All our jewels are manufactured and sold in respect of a fair trade.
Read more
Thai jewelry making Omyoki
The Thai Omyoki jewelry is made in the north-west of the country, near Chiang Mai. This hilly area, close to the Burmese border, is home to the Karen tribes, renowned for their weaving skills and silver jewelry making. The Karen migrated a long time ago from Burma and brought a traditional know-how of their own.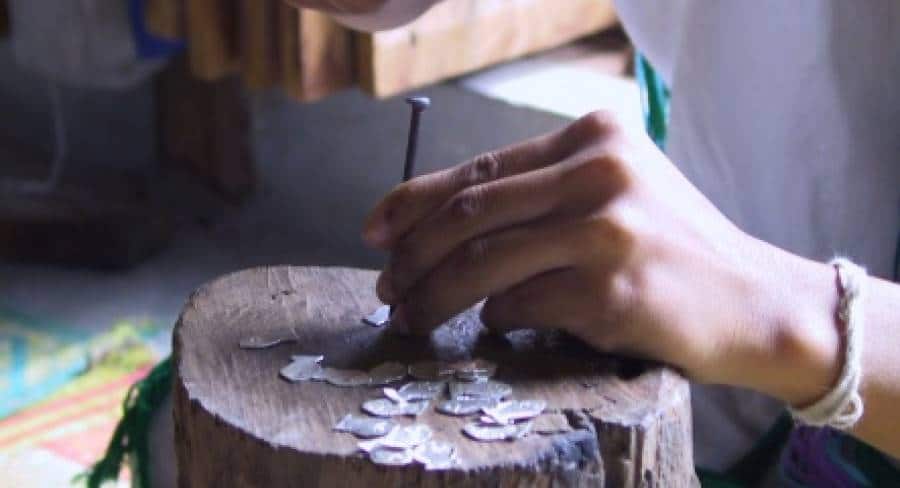 Indeed, most jewelry made in Thailand are made by machine. Only jewelry made by the Karen tribes in northern Thailand are handmade and according to ancient traditional methods.
The workshop of Fon & Lek
The Lek workshop is located in northern Thailand, close to the Burma border. I first met Fon and Lek in Bangkok because they go down to market. Believe it or not, the communication was very complicated at first, because the Thais are not so anglophone! By dint of gestures and time we have come to understand each other. I have been to Northern Thailand a few times and the creativity, colors and ingenuity found there are incredible.